Undiewarehouse is proud to introduce our newest line available from our online store, Obviously Underwear.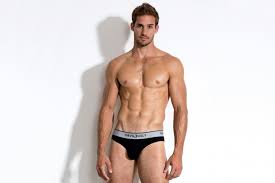 Established in March 2007, Obviously seeks to provide premium quality underwear that offers the ultimate in comfort and workmanship, so that its wearer always looks and feels their best. Their philosophy that style should never need to make way for comfort is embodied in every piece they produce; every item has been rigorously designed and engineered from scratch. The underwear manufactured by Obviously has been devised and produced by a design team including  design engineers, textile engineers, fashion designers, pattern makers, sewing technicians, and reputable suppliers. Fabrics are selected for their superiority in quality. The Everyman Range is constructed from bamboo rayon, ensuring a non-irritant, silky smooth fabric feel. The Modal Range utilises Lenzing Modal fabric which is so soft it feels like wearing nothing at all. Both of these fabrics are resistant to shrinkage, wrinkling, and fading; dyes are fixed and will not run; and offer health benefits. Better at absorbing moisture than cotton, the underwear is consequently sweat-free. Both materials are UV resistant, and bamboo rayon is antibacterial, antifungal, and hypoallergenic – perfect for anyone with sensitive skin or issues with dermatitis. Non-genetically modified, these are amongst the safest fabrics to wear. They are also environmentally friendly and biodegradable. Obviously Underwear guarantees its wearer:
Confidence to look his best
Natural shape definition
Reduced heat buildup and sweating
Elimination of swelling, sticking, squashing, chafing, and the need to readjust
Cooler in summer – better for testicular health
Will not restrict movement, ride up, fall down, shrink or lose shape
Will not fade
Will not irritate skin
The Obviously logo is representative of the brand's Australian roots, as well as its vision for the future. A stylised "O" embodies a wave breaking across the rising sun – representative of Australian beaches: symbolic of the power and beauty of the fun, energetic, and laid back Australian lifestyle which we all love so much. Currently focused on a range of men's underwear, Obviously has a vision for the future to expand their range into a wider selection of underwear and other apparel, as well as a line for women. Try Obviously Underwear today: you'll not find a more comfortable, superior garment line. Here at Undiewarehouse, we have loads of premium brands on offer – and we are very excited to add Obviously to that list.