When the time comes for a young girl to get her first bra, is can be exciting, scary, or something in between for her. It can also be a tricky time for mothers (or fathers!). Whether your daughter is excited and can't wait to wear a bra, or she is hesitant and doesn't want any part of it, it's important to make it a fun experience and a happy rite of passage. If a girl's friends are wearing bras, chances are she won't be able to wait to have one as well. If not – and if your girl is an early developer – she may not be keen at all, due to embarrassment and not wishing to "be different".. Many mothers can be ambivalent about this time as well – their baby girl is growing up and this time in her life proves there is no turning back.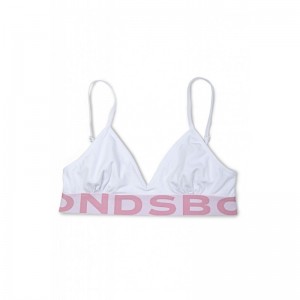 Long gone are the days where a girl needs to go straight into an actual bra. There are many bandeau-style crop tops, or bra-style crop tops which are a great stepping-stone between childhood and needing to wear an actual bra for support and shape. These crop tops are comfortable, they don't require any significant breast growth, and they are fabulous for modesty as a girl moves from childhood into the tween years.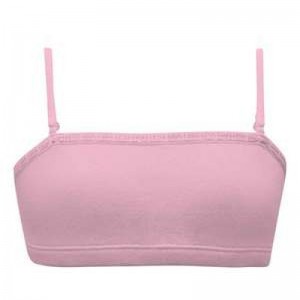 How do you know your daughter needs an actual bra? Some girls need to wear a bra from age nine; others don't require one until as late as fourteen. The main reason for buying that first bra is comfort. Budding, developing breasts can be tender or even painful. Some of this discomfort can be alleviated by wearing a well fitted, quality bra. It will also minimise movement and nipple exposure through clothing – both causes for embarrassment. When breast tissue starts developing, a soft cup bra is ideal. It's important to purchase two so that one can be worn as one is washed. Avoid under wires at this stage – not only are they unnecessary, they can be uncomfortable, and it is actually healthier for the breasts to experience proper circulation and lymphatic drainage – tight under wires can impede this. There is no need for a bra to be worn for sleeping – at any age or breast size (except after surgery – but that's another story).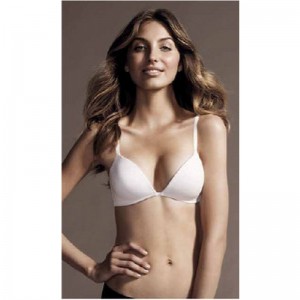 A bra should be professionally fitted for the first time – to ensure sizing is correct and so that you know what size to buy. There needs to be a snug fit but with room to grow. Avoid push ups at this stage as well – plenty of time for that later! A bra will initially feel strange – but should never be uncomfortable. A girl who is used to wearing a crop top will probably find the transition easier. Stay tuned for more first-bra shopping ideas and tips next time...