New to Undiewarehouse, Mossimo brings "global California cool" to lingerie and underwear. The brand was born in California in 1986, when a college student, Mossimo Gianulli, jumped on the surf and street fashion bandwagon and began making shorts for beach volleyball wear in his suburban garage. Selling them casually on the beach, the humble and grassroots brand was soon symbolic of Californian Youth Culture. In a short time the product was sold to local surf stores, and within two years it was a million dollar business. Mossimo launched in Australia in 1999 (as well as in Canada, Japan, Mexico and Europe). Today, Mossimo manufactures clothing for men, women, and kids- from tanks to jeans, dresses to sleepwear – and, of course, underwear and lingerie. New In at Undiewarehouse, we have some very stylish Mossimo Bra Sets which are perfect for summer... • The Adele Moulded Printed Bra Set in Green Glaze features a contoured-cup bra which is super soft and provides just the right boost. The briefs are shaped for everyday wear and have a pre-fold leg elastic and the Mossimo waist band.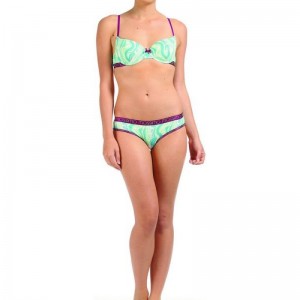 • The Adele Push Up Printed Bra Set offers the same features as above, yet with a push-up bra feature. This is available in Lavender Frost with pink banding.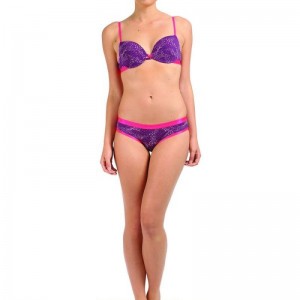 • The Ebony Moulded Printed Bra Set, available in Purple Jewel or Sesame, features a very soft, contoured-cup bra with a wide band for premium support. The briefs are of soft cotton stretch fabric , with a wide, new look waistband and pre-fold leg elastic.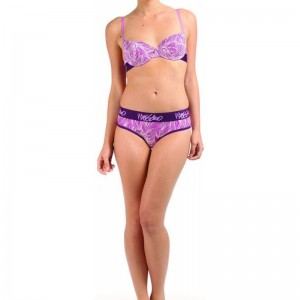 • The Ebony Moulded Striped Bra Set has all of the same features as the above set, yet comes in a fun and vibrant stripe design which is perfect for summer.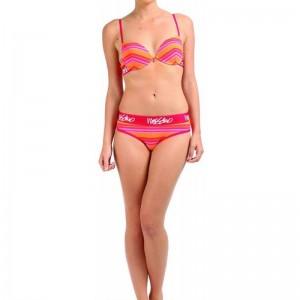 All of our Mossimo Bra Sets are perfect for everyday wear and are easy to care for, made of soft cotton elastane. They are the perfect stocking filler for Christmas – but they are so gorgeous, they are sure to sell out fast! Get yours today!