Summer can be a tricky time for keeping babies – especially newborns – comfortable and safe. Babies don't regulate body temperature the same way that older kids and adults do, so they rely on others to get it right. An overdressed baby can overheat, get heat rash, and be miserable. Allowing a baby's fragile skin to be exposed to heat and the sun can cause a very damaging sunburn and life-threatening heatstroke. So how should you dress your baby during summer? Indoors, dress an infant in lightweight, loose-fitting clothing, preferably not made from synthetics. Natural fibres like cotton breathe and absorb perspiration – and babies tend to sweat profusely. If outdoors, keep baby in the shade at all times, and dress him or her in long, light coloured pants and a long sleeved light top to protect from harmful rays. Don't forget that the worst sunburns can happen on overcast days. Babies can get cool in summer too – much more easily than the rest of us do. If inside in air conditioning, dress in light layers and check the hands and feet regularly to be sure that baby is not getting cold. Use a muslin or cotton wrap at night. At Undiewarehouse, we have baby basics from Bonds to get you started for summer infant dressing. • Bonds Baby Short Sleeve Bodysuit is perfect for wear both under other clothing and on its own. Soft and comfortable, made from ribbed cotton, it has an easy-shaped neckline, capped short sleeves, and has no side seams. Durable press stud closures at the bottom make for lasting wear. We sell it in a two pack, either in white, white and baby blue, or white and pink.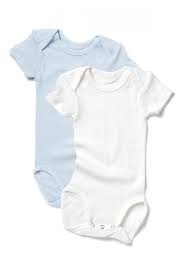 • Bonds Baby Singlet Suit has all the features of the baby bodysuit, yet with a singlet shoulder as opposed to sleeves. We sell it in a white two-pack, and it is the perfect undergarment or can be worn alone on the hottest days.
• Our Bonds Baby Vests are extra soft cotton, ribbed, side seam-free, and will fit baby like a glove. Long in length, they are comfortable, and we sell them in two or three packs. Our three pack is available in white. Two packs come in a choice of white or purple and pink.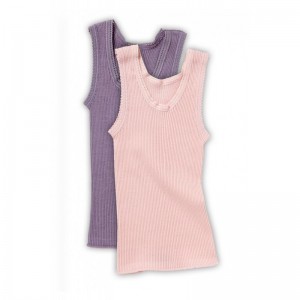 Browse our full range of baby wear today.