While Wedding Night lingerie is very important, just as important is the lingerie you choose to wear under your wedding gown. The most important factors in your choice of bridal lingerie are comfort, function, and support – and compatibility with your wedding dress! You will also want it to be beautiful and sexy – it's the biggest day of your life thus far, so make sure you wear something special that you love. But make sure it is comfortable – with no digging wires or irritating seams. You needn't feel bridal lingerie must be white! Why not try cream, ivory, rose, blush, champagne, peach or even a robin's egg blue. As long as your gown is not sheer or see through, you can wear whatever hue you love. And embrace anything you find beautiful – satin, lace, mesh, embroidery. Just make sure it does not show through the gown.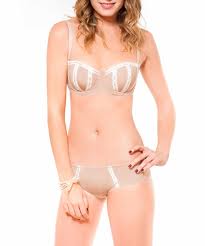 There are many options for bridal lingerie: these include...
• A seamless bra. Ensure straps don't show. A strapless wedding gown will require a strapless bra. A bride with smaller breasts can try adhesive cups. • A bustier, or long-line bra – it accentuates the waist, supports the breasts, smooths and supports • Shapewear is only necessary if your wedding gown is sheath in style or has a low hipline.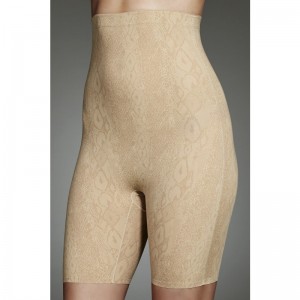 • If your gown has a low back or plunging neckline, you'll need bra cups and support sewn into the dress, or a backless bra that hooks at the waist. • A corset acts like a bustier but packs more punch – contouring the waist and holding you in.
• A strapless bra will do the trick if a bustier feels too restrictive or is not your thing. Make sure it is fitted professionally and feels comfortable. • Choose underpants that are going to sit in place and not require hitching throughout the day. If you never usually wear a g-string, today is not the day to start. Choose a smooth and seamless line if you are wearing a sleek gown.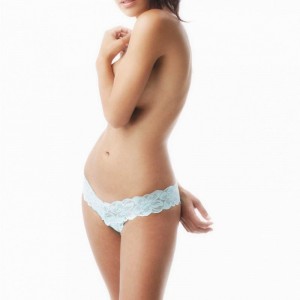 • Nude, sheer pantyhose or stockings are perfect if you choose to wear hosiery under your wedding gown. Add the support of control top hose to sleeken your lines. If you wish to remove the hose after the ceremony, for a more relaxed reception, wear stay ups or knee-highs. There is just one recommendation, regardless of what kind of hosiery you choose: steer clear of white legs. It's old fashioned and anything but sexy!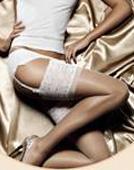 Always make sure your chosen lingerie and wedding gown work together well before your big day. Wear your lingerie to each gown fitting to be certain! And don't forget the wedding night – this is where you can let loose, wear anything you like, without concern as to colour or how it will work with your wedding dress. Be as sweet or as sexy as you like!