Ambra is a legwear brand renowned for giving its wearers gorgeous curves, moulding and shaping the legs, thighs, and buttocks for a sexy, streamlined figure others will envy. Not limited to pantyhose, Ambra also provides high fashion items such as print and patterned hosiery, leatherette leggings, and tights. Here is just a small sample of what's new from Ambra at Undiewarehouse... • Warm and cosy for winter, the Ambra Fleece Opaque Leggings (6 pack) have a lightweight fleece interior, for extra comfort and warmth during the chilly months.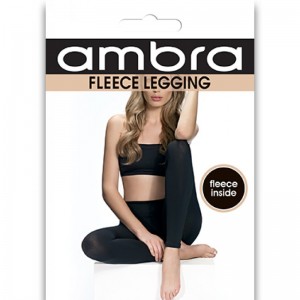 • With a stylish 80 denier appearance, the Ambra Denim Leggings (6 Pack) are the perfect middle-ground between wearing jeans and hosiery. Wear with a tunic for the latest look in street fashion.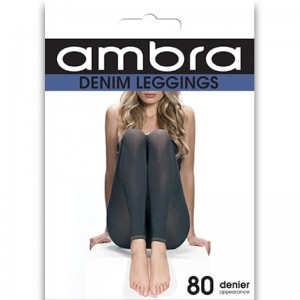 • Ambra Scantihose are the perfect alternative to wearing suspenders and stockings. With a sheer satin 15 denier appearance, the sexy integrated lace top and interchangeable leg stockings link together at the waist. Cool to wear, fresh, and light, they have the great look and feel of suspenders and stockings without the discomfort and interrupted lines under clothing which can result from wearing a suspender belt.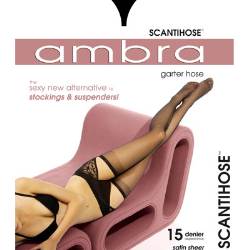 • Footsies need not be boring! The Ambra Fishnet Footsie (12 pack) is very comfortable, with a low cut design and a smooth sole. The herringbone design of the footsie is elegant and will make you feel just that little bit special.

• In-flight leg care is very important, and you will be halfway there with the Ambra Qantas Legcare 20 Knee Hi (6 Pack). With a soft matte 20 denier appearance, this product gives medium level leg support, with a reinforced toe and a comfortable band at the top. It is available in a range of colours.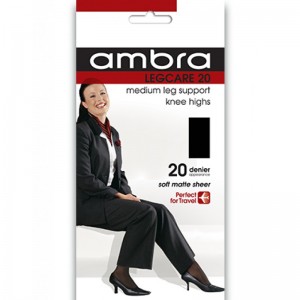 • The Ambra 70D Opaque baby Bump Tight is perfect for expectant mums to feel and look fashionable in the cooler months. With a velvet matte opaque appearance, a cotton gusset and flat seams, these tights have a specially designed front panel for comfort and soft support as you grow with baby.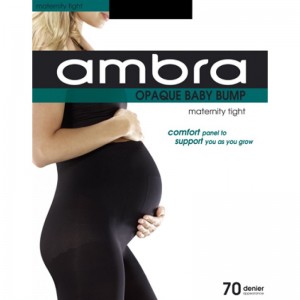 • Create killer curves when you wear Ambra Killer Figure Waist Cincher Control Tights. The adjustable waist cincher will instantly smooth the waistline, and can be positioned to suit where it's needed most. With no waistband and flat seams, these tights are comfortable and invisible under clothing.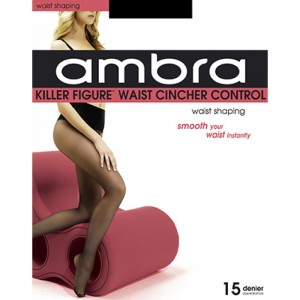 • Great value Ambra Hipster School Tights are perfect for wearing with any school uniform. Extra durable, with a cotton gusset and a 70 denier soft matte opaque appearance, this product comes in a six pack for greater value.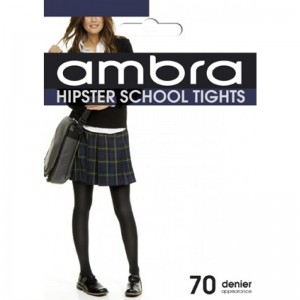 Head to Undiewarehouse to browse and shop our full range of Ambra legwear. We guarantee you will find a product perfect for your needs and desires, and don't hesitate to contact us if you have any questions or require advice. We are here to serve!