As well as underwear, lingerie, hosiery and some leisurewear, Undiewarehouse sells an array of accessories related to these. From stick on bras to bridal garters and Hollywood tape, we have it all!
An example of what you can find in our online store includes:
Bassoni Lace Bridal Garter: no bridal ensemble is complete without a garter – and this one has "something blue" covered as well! This lovely white lace garter has a delicate blue ribbon trim and comes in a fabric drawstring bag for keeping. It sits smoothly on the thigh and is comfortable for all day wear.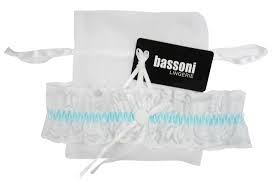 Bassoni Bridal Lace Suspenders are the perfect way to complete your bridal look – there is nothing sexy about pantyhose for your big day; a wedding screams the need for "stockings"! Stockings and suspenders are made for brides and this comfortable bridal suspender belt will have you feeling and looking wonderfully sensual all day and into the night.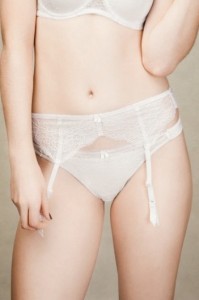 Yam Creations Cleavage Cover Up is the miracle you've been seeking to combat low V-necklines. So much more comfortable and cooler than wearing a singlet top, this clever item allows you to decide just how much cleavage you conceal or expose. Easy to put on or remove, it fits easily into a handbag or clutch (or even a pocket) and uses no adhesive.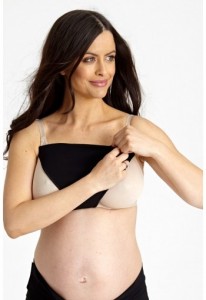 Ambra Cool Gel Foot Pads and Gel Heel Pads are the answer to pain, soreness, and rubbing. Worn in the shoes and cushioning the balls of the feet and the heels, they not only prevent and alleviate pain in the feet but also pain in the knees and lower back. They prevent slipping in the shoes and are suitable for all styles and types of footwear.
The Yam Creations Everyday Essentials Pack has everything you need to look polished and perfect on a daily basis. A delicate pink drawstring bag contains fashion tape, lace nipple covers, one T-strap, one lingerie laundry bag, a pair of clear bra straps, and a pair of elasto-silicone half bra fillers.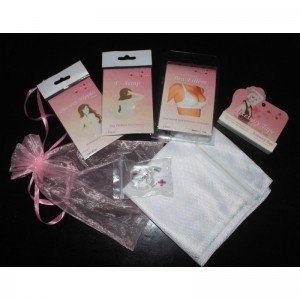 Browse our full range of accessories today here...